Inside the NZHRA Book of Hot Rodding Memories....
This book of Memories is a dedication to all those who have made the New Zealand Hot Rod Association what it is today.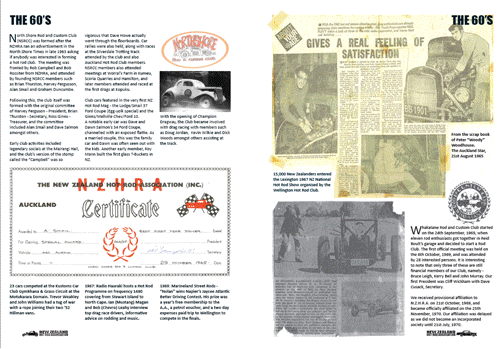 (Pages will flick over approximately every 20 seconds)
Contributions from the following people, helped us capture some of the history of Hot Rodding in New Zealand over the last 50 years.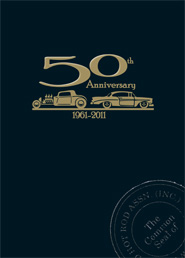 Thanks to the photos, articles and stories shared by Bill Mudgway, Roger Sharpe, Wayne Sharpe, Ralph Wright, Rhys Rogers, Chris Harris, David Mead, Errol and Elaine Uttinger, Ian McNeill, Peter "Woody" Woodhouse, Paul Servantie, Val Mollet, Alan Hughes, Kimmbo McKenzie, Julie Bennett, Peter "Buck" Rodgers, Sharon Paki, Darlene and Richard Lang, Geoff Sadler, Neil Arden and Kevin Saunders, Greg Stokes, Robyn Watkins, Mark Downey, Graham and June Weeks, Brian and Lynley Ward, Alan Hughes, Paul Bouman, Peter Addis, John Burndred, Wayne Holmberg, Jane Jolly, Steve Hill, Steve Day, Peter Amon, Noddy Watts, Justin Hansen, Sue Kincaid, Jo Henderson, Bobbie Kincaid, the Executive of the NZHRA and those behind the scenes who would rather not be mentioned.
There are 20 copies of the NZHRA Book of Hot Rodding Memories personally signed by Pete Chapouris for $45 + $5 courier click here to order your copy