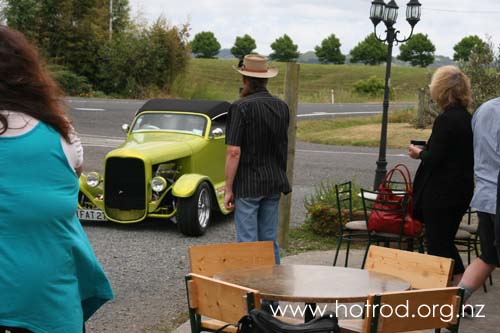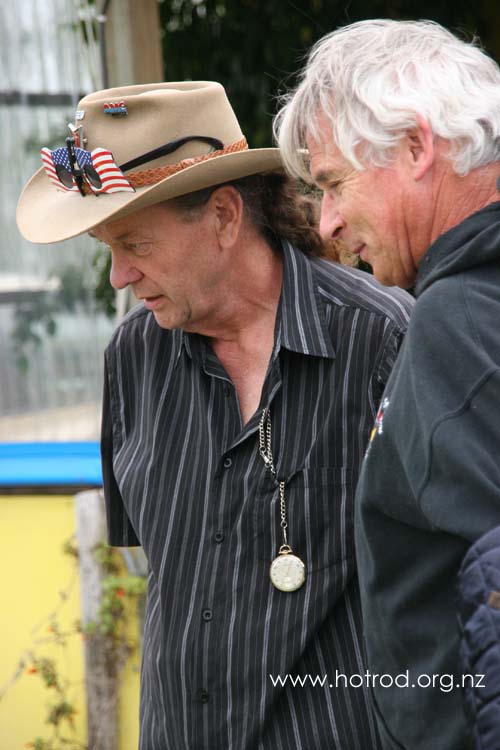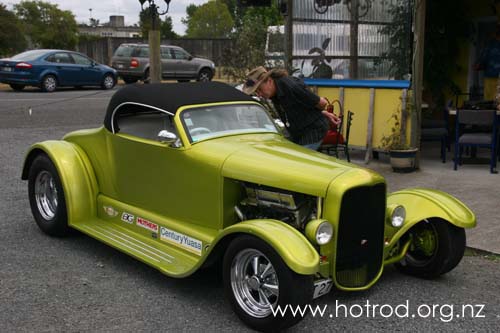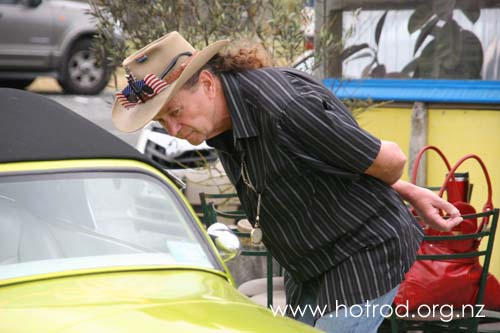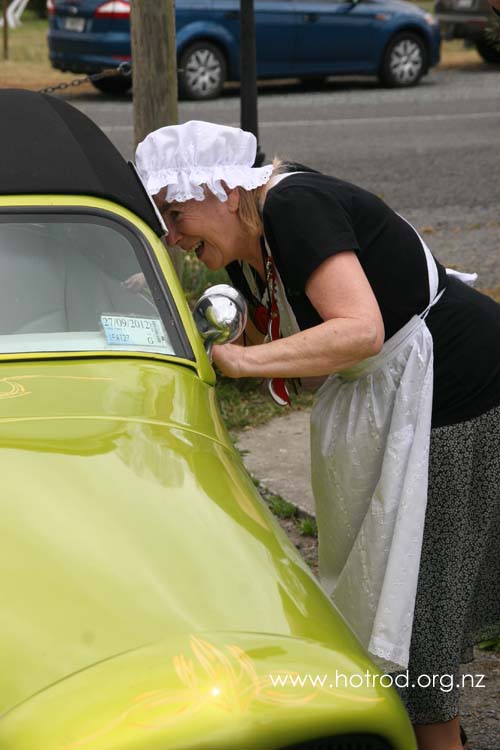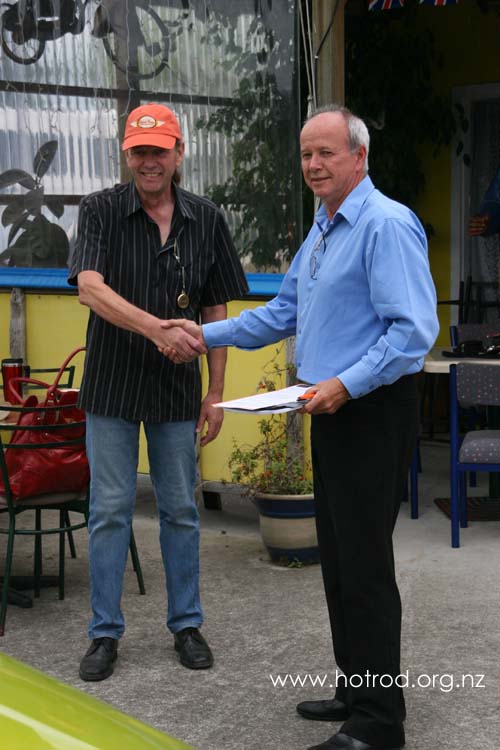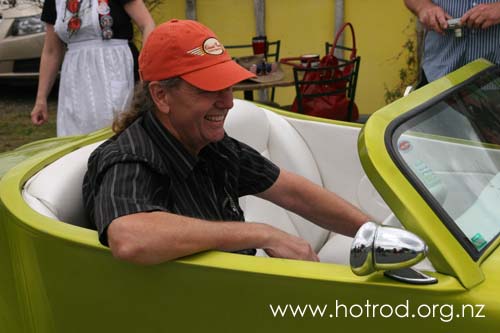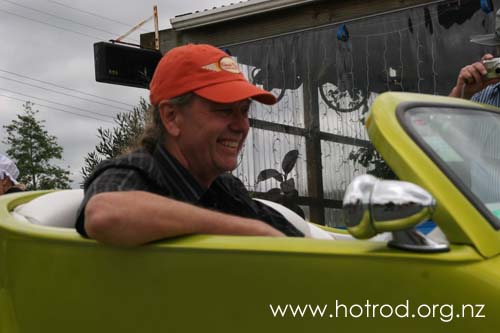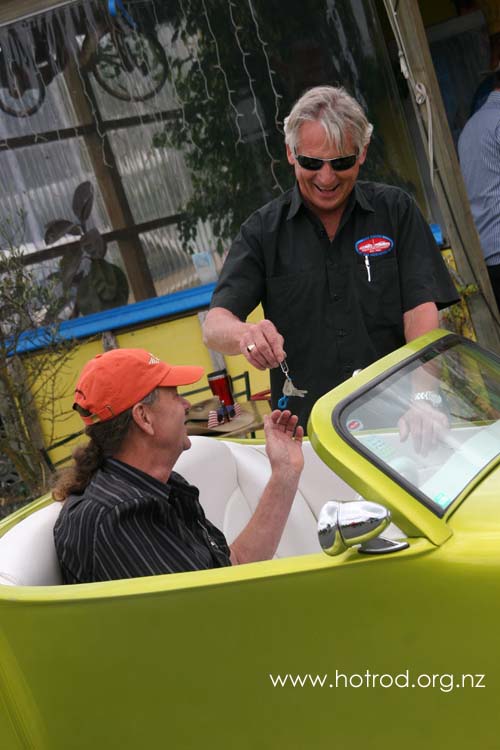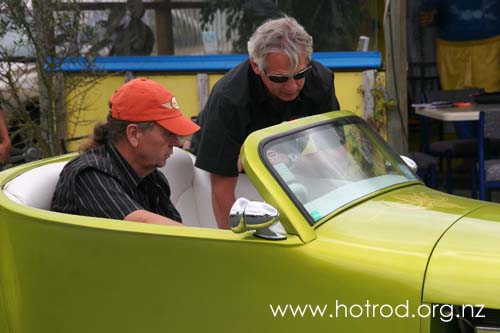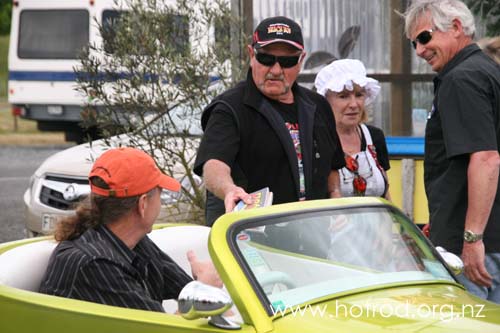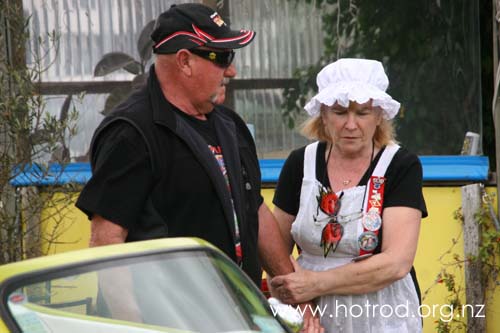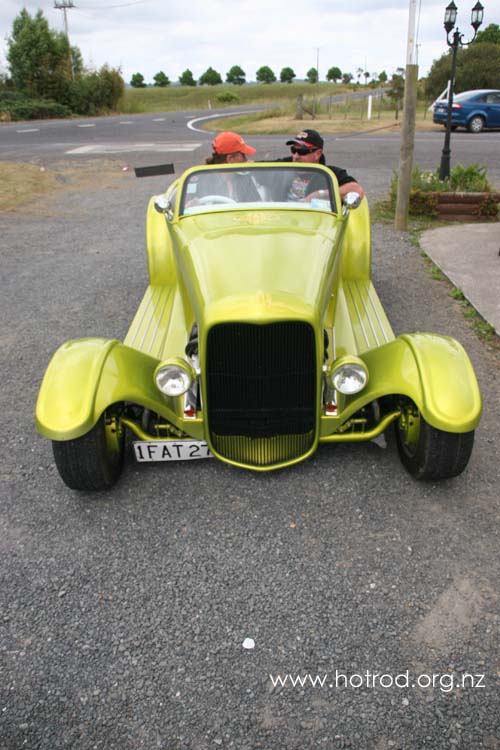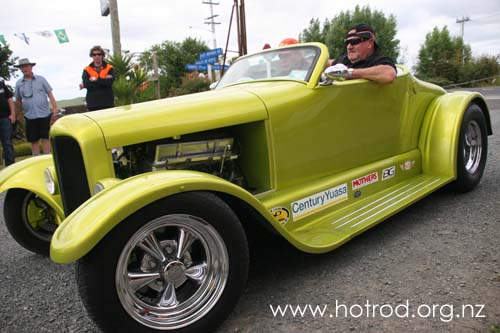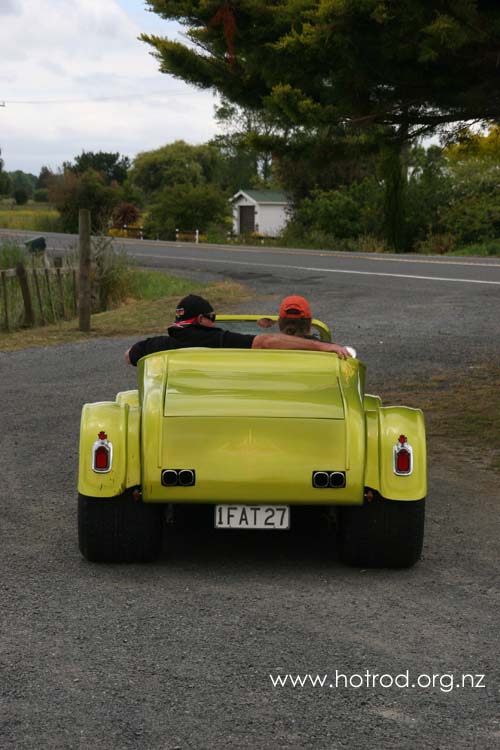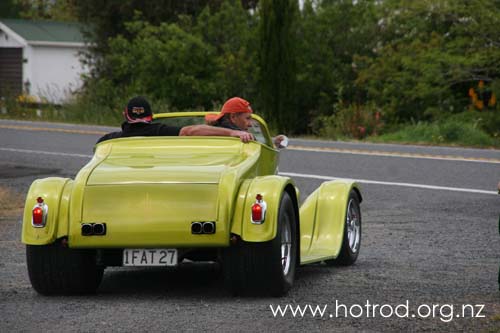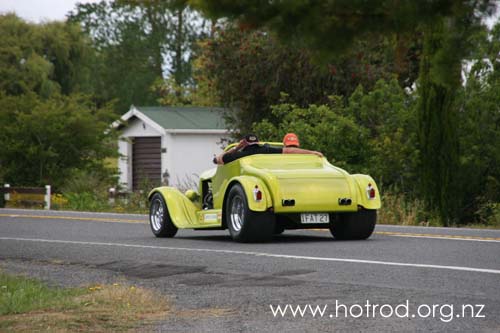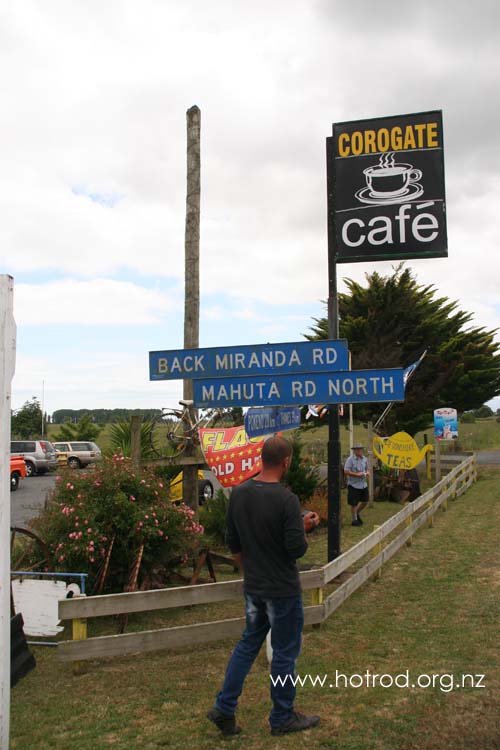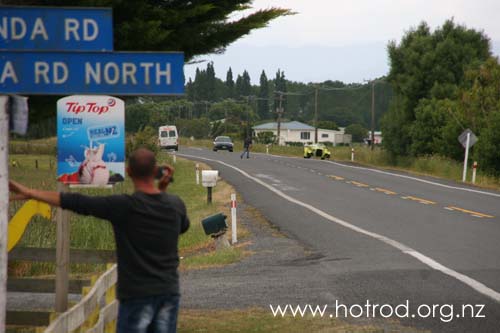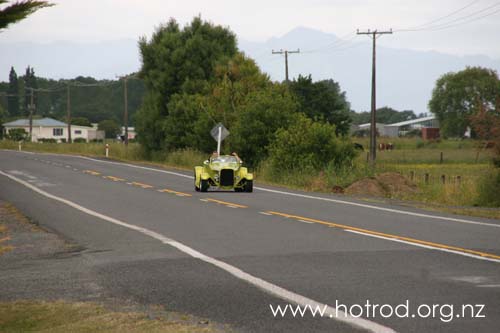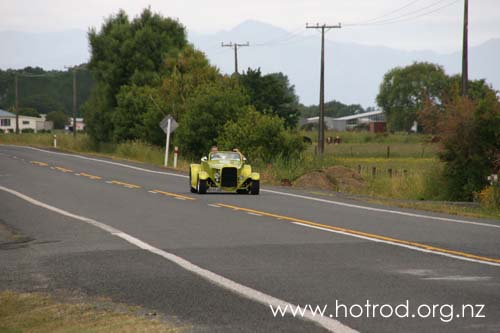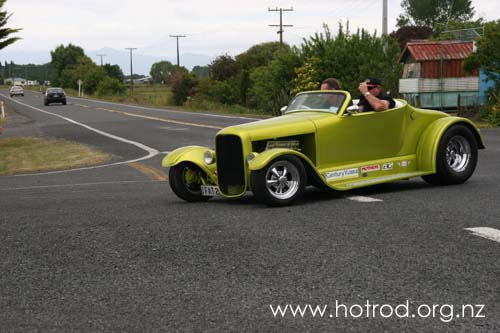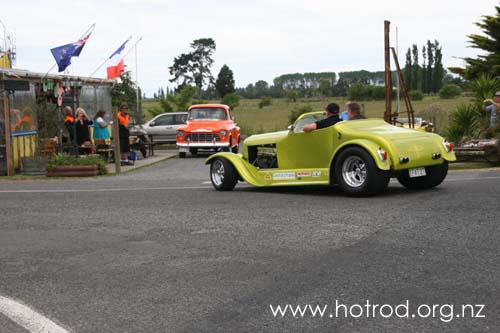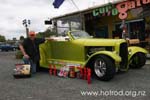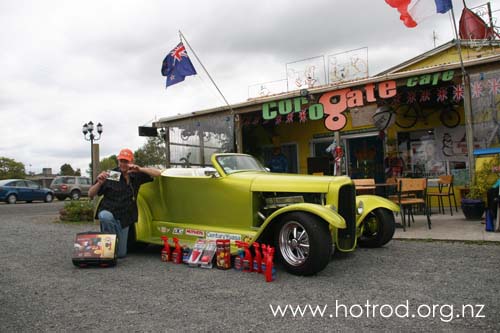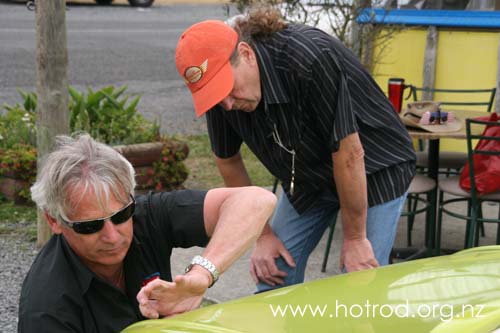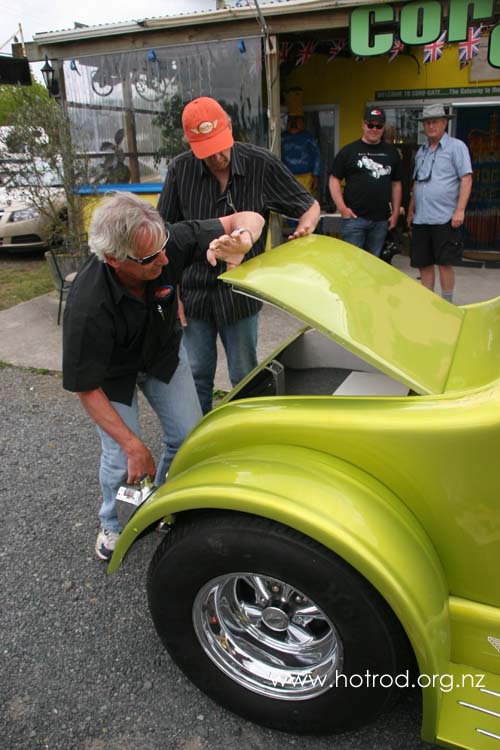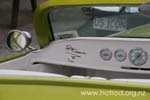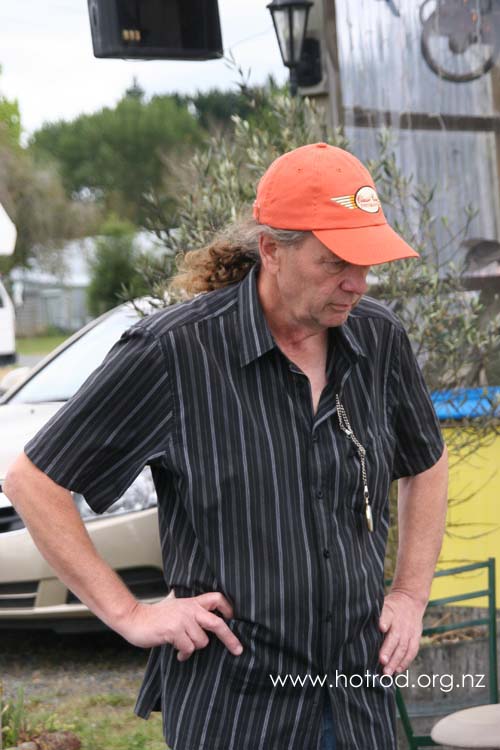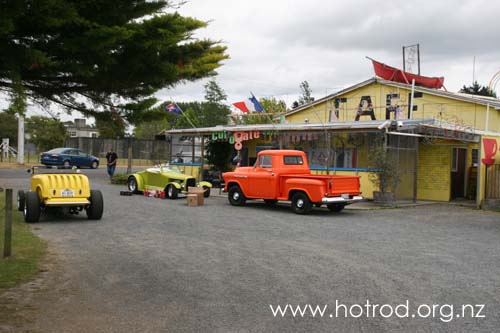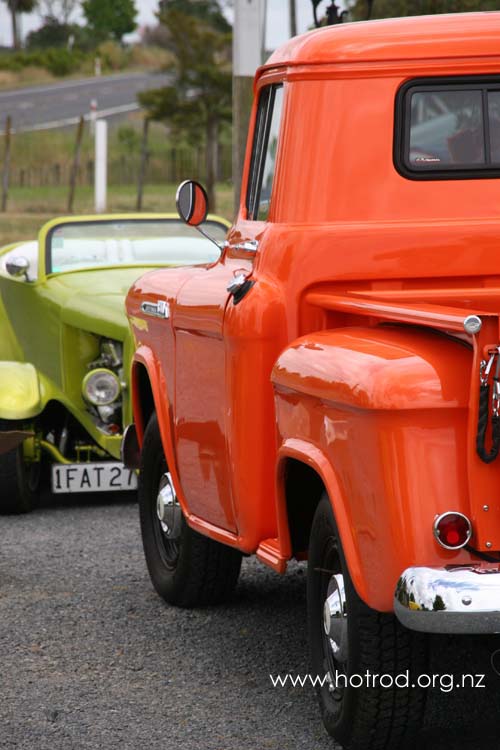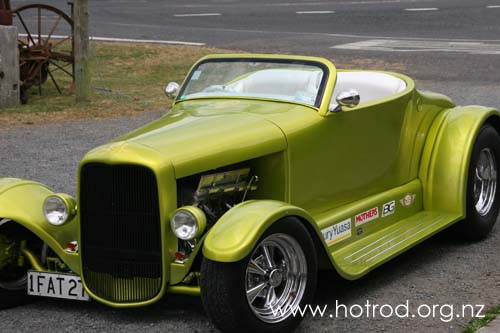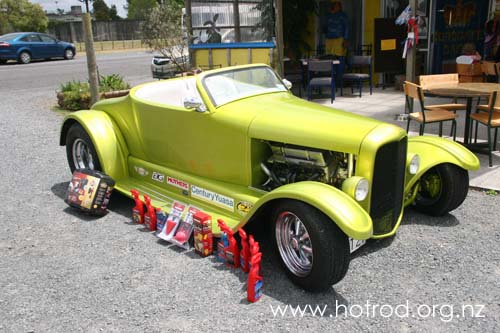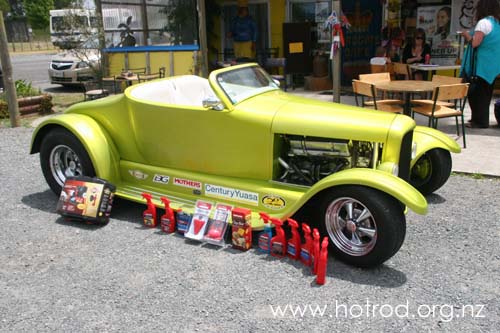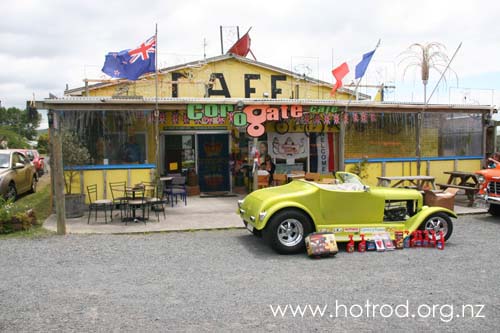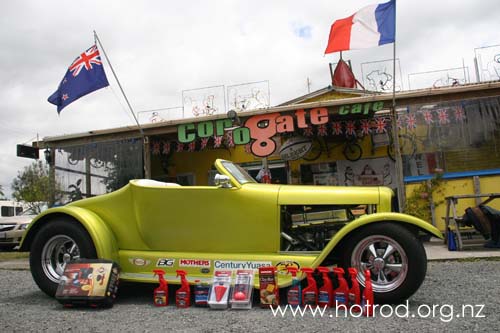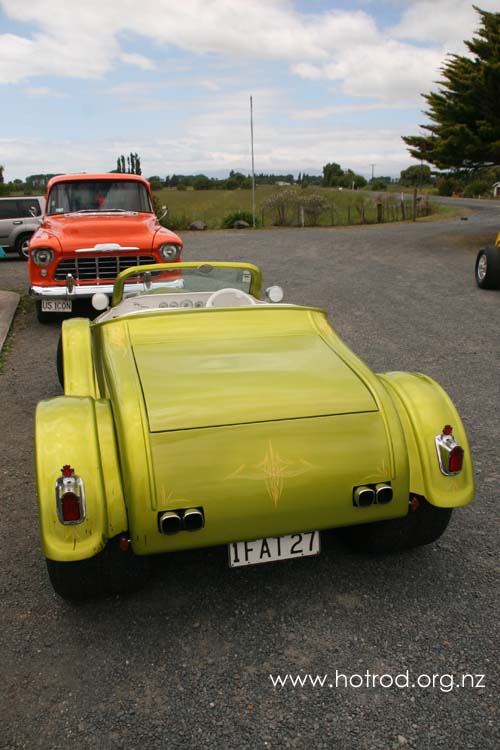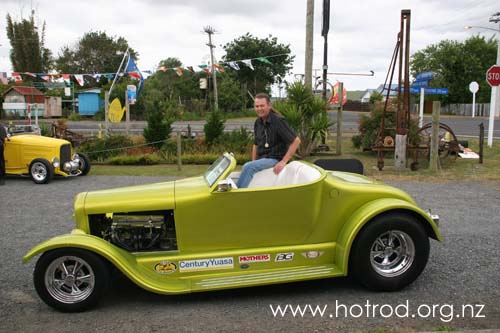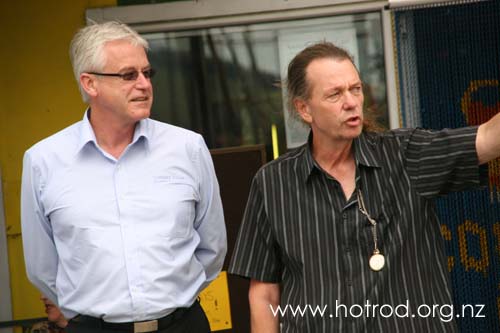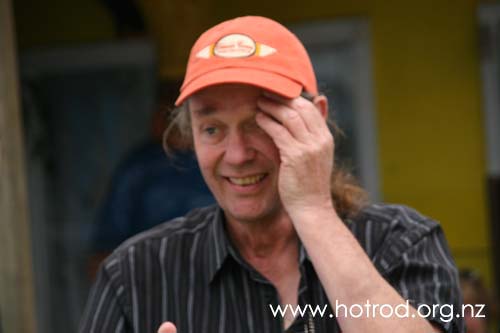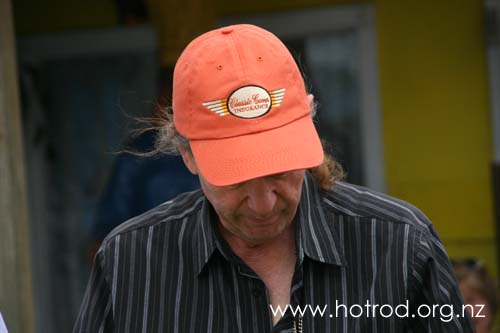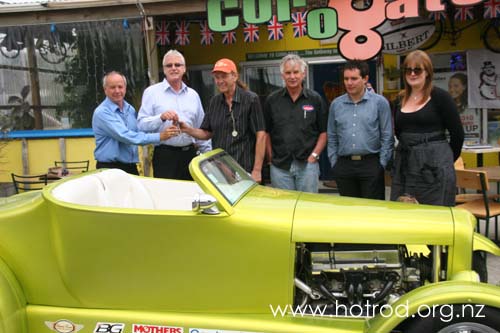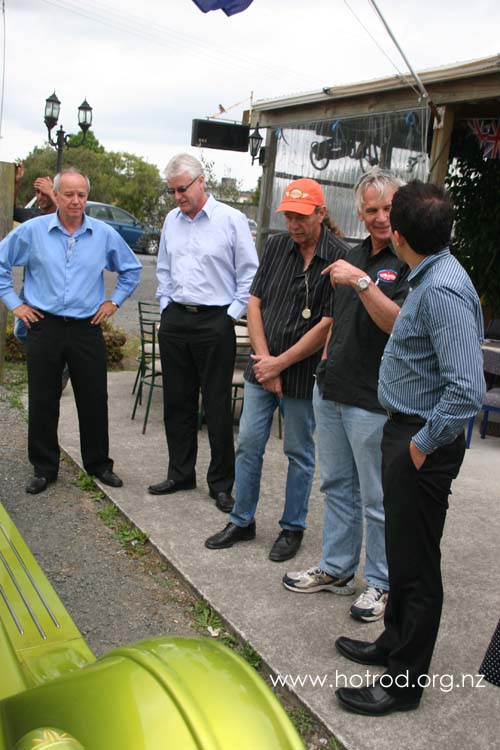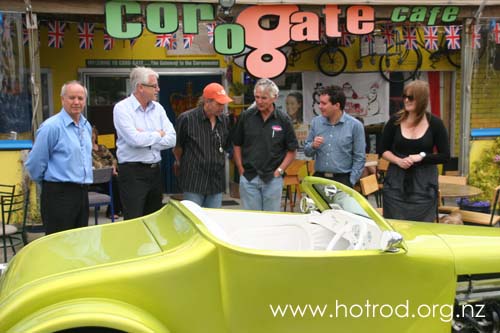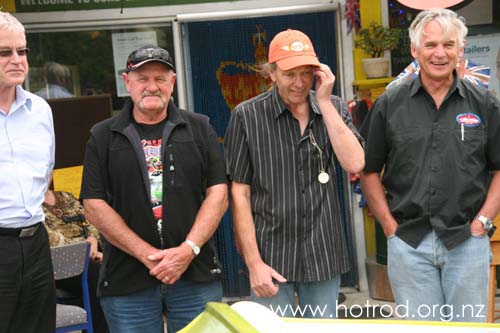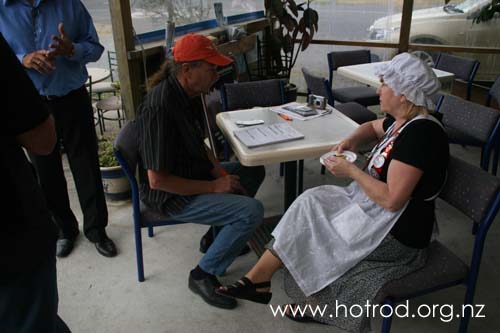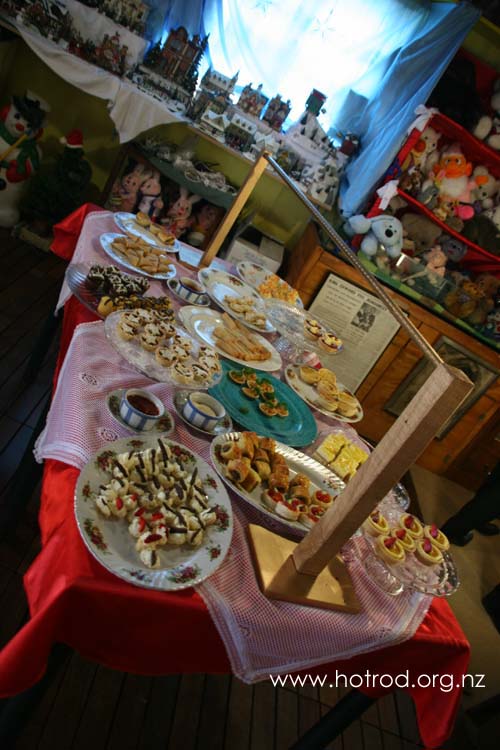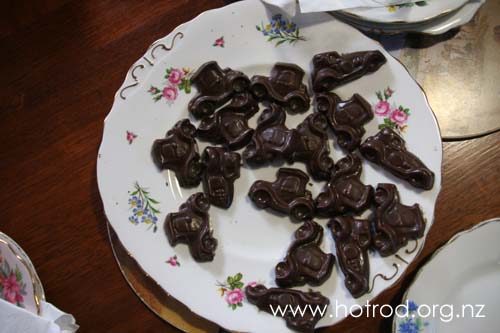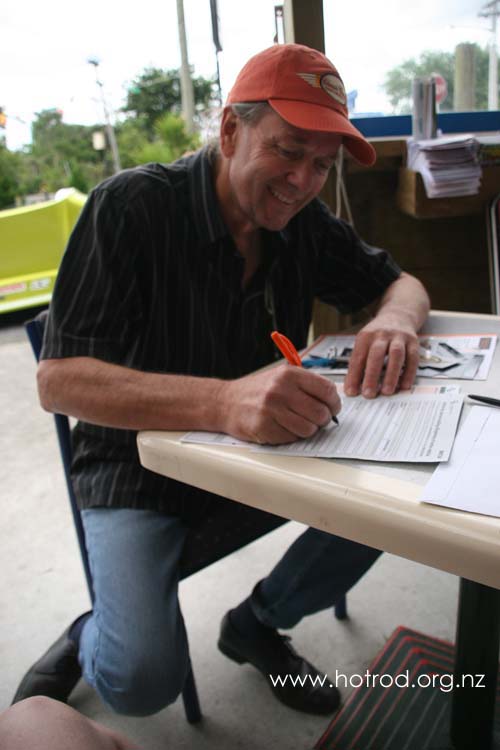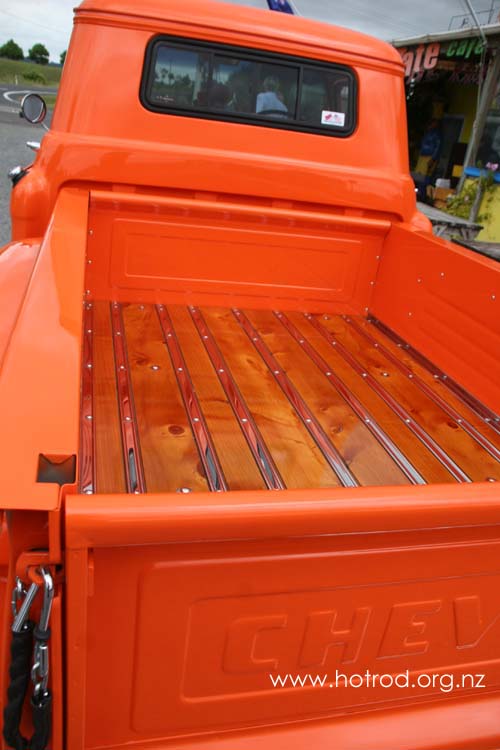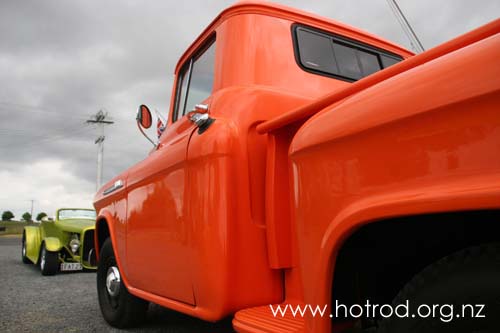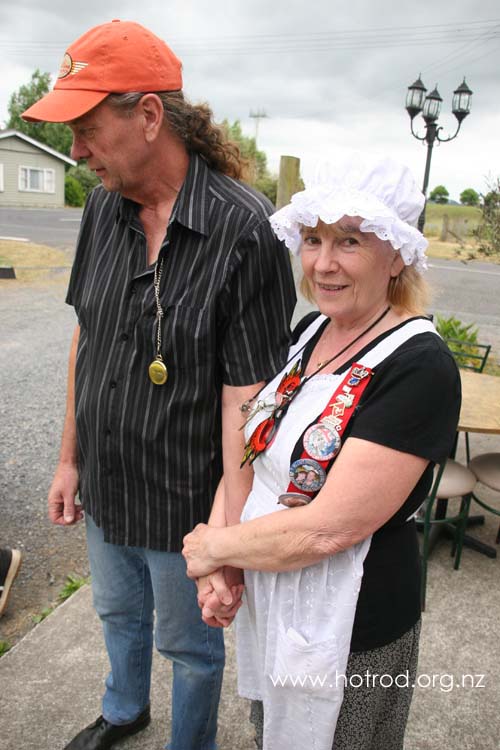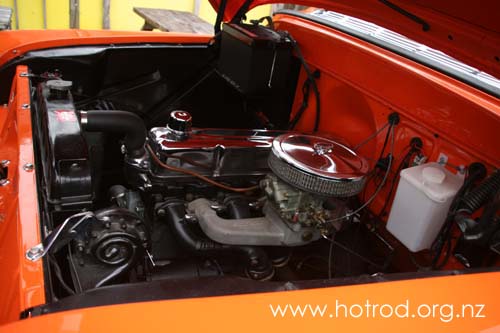 The New Zealand Hot Rod Association is pleased to announce ticket number 17,000 - William 'Bill' Thompson - as the winner of the CenturyYuasa 2011 NZHRA Hot Rod Lottery. Bill received the Roadster with a 350 Chev, 350 Turbo transmission, Ford 9 inch diff and Tube Axle front end, at 1pm on the 30th November at the Corogate Cafe, SH25, Waitakaruru on the Hauraki Plains. Read more...



It is still all sinking in for
William "Bill" Thompson.
Above: Angela (left) and Bill Thompson, captured as the Ford Roadster is driven in by Daryl Gates.
The local community came out to congratulate Bill on his win, and true to his word, after a few photos, getting the keys and a quick run down of the cockpit from Daryl Gates, Bill took his mate Al for the first drive...there was a quick pull over on their return trip as Bill ran across the road to retrieve his Classic Cover cap which blew off his head. We hear that "Bill spent the night practising driving round the tables delivering coffee, but in particular, getting in and out of the car".
Drawing the winner at the Castrol Edge & Classic Cover Insurance Ltd NZHRA 50th Anniversary Dinner. From Left: Daryl Gates, Pete Chapouris and Bill Mudgway (JP) pull ticket #17000 from the 20,000+ ticket butts. Ticket holder W.A. Thompson was phoned on the spot, (he was polishing his '56 Chevy bumper at the time), when asked "what is the first thing you will do when you get the car?".... his reply... "take it for a drive". Screams of "You won, you won" could be heard in the background at the Thompson household.
The CenturyYuasa 2011 NZHRA Hot Rod Lottery included
BG Wheels, Mothers High Performance Car Care Products and Classic Cover Insurance for a year!
And as an extra bonus, Mr Thompson will be getting a Sony Xplod Beach Hop 2012 Ultimate entry pass (Thanks to Noddy Watts)
---
Thanks to all those who purchased a ticket for the draw.
---
IMPORTANT LOTTERY DATES:
Tickets on Sale 20 August 2011
Ticket Sales Close: 10 November 2011
Date of Draw: 19 November 2011
Results Published: 23 November 2011
Thank you to all those who supported this year's
Century Yuasa 2011 NZHRA Hot Rod Lottery.