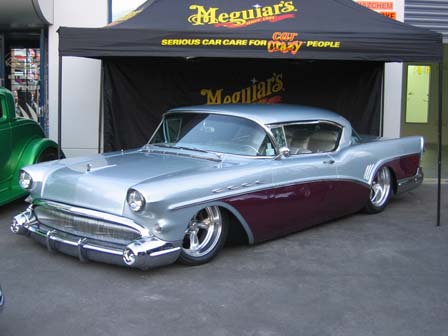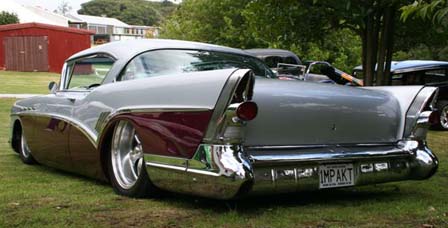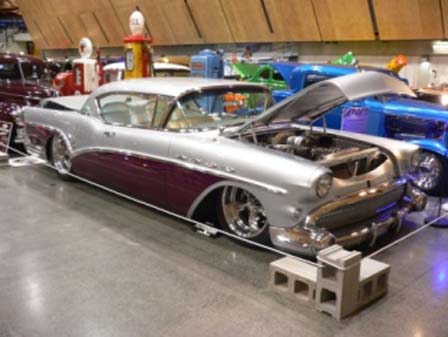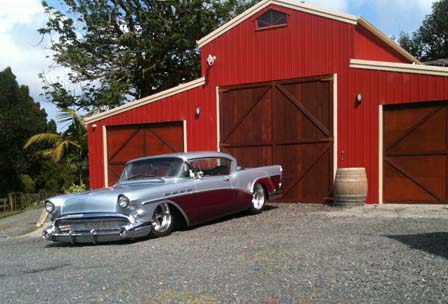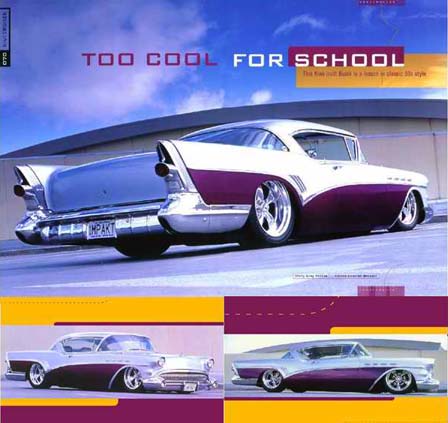 Vehicle
1957 Buick Super Riviera
Vehicle Details
On the road since 2001, Neil and Pam say, "it has been all over NZ. It's probably one of the first in the country on 20's" and airride. The 1957 Buick Super Riviera has many top awards that are a tribute to the skill and talent of some of the countries finest craftmen. With 355 TPI and NOS, 700R trans, Lincoln 9", Custom c/molly IFS it is certainly a head turner!
Special Thanks to...
The awesome tradesmen: Terry of Terrys Chassis Shop, John and Sam of Cascades Auto Finish, Kelly of Stitches. Lloyd of Magoos. Kevin and Brian at Fabtech. Herritage Gritblast. Kevin of Specialty Cars, Procoat and Otahuhu Chrome platers.