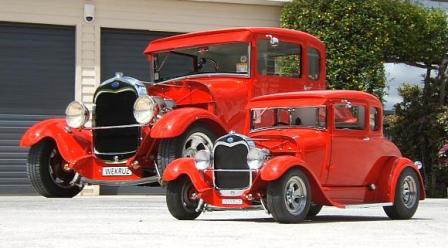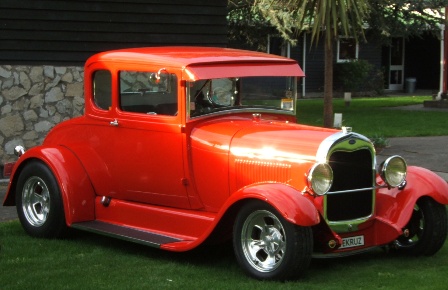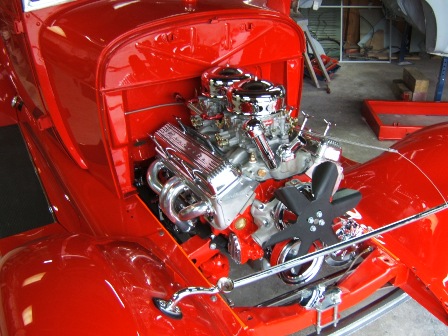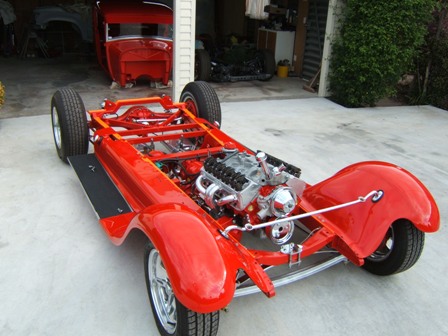 Club
Riverside Rodders Inc
Vehicle
1928 Ford Model A Coupe
Vehicle Details
Daryl's coupe is a steel body with a two inch roof chop, it gets it's power from a 327 Chev, with twin 4s edlebrock alloy heads. A turbo 400 shift kitted auto and 9 nine inch diff with 3.7 ratio completes the picture. Suspension consists of a super bell dropped front axle and 4 bar front and rear. Inside you will find leather interior, and Halibrand type wheels make the PPG "Sting Red" coupe roll along!
Special Thanks to...
For the chassis, wheels, exhaust and steering column thanks go to Graham Berry Race Cars. Thanks to Chris Brattle for his application of the PPG paint and Lance Park for the leather interior trim.